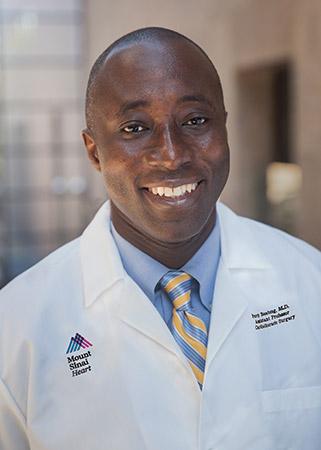 Percy Boateng, MD
Associate Professor
Director, Residency Training Program
Department of Cardiovascular Surgery
Icahn School of Medicine at Mount Sinai
National Director
Mitral Valve Repair Reference Center
Download Curriculum Vitae [PDF]
Percy Boateng, MD, is an Associate Professor in Cardiovascular Surgery at the Icahn School of Medicine at Mount Sinai. He specializes in minimally invasive valve repair, coronary revascularization, heart transplantation and circulatory assist devices. Dr. Percy Boateng joined Mount Sinai in 2012 as a Senior Clinical Fellow working with Dr. David Adams. Under the expert guidance of Dr. Adams, he has acquired further specialization in complex mitral valve repair using less invasive techniques.
Prior to joining Mount Sinai, Dr. Boateng was an Assistant Professor at Drexel University College of Medicine in Philadelphia. While at Drexel his clinical practice encompassed all aspects of adult cardiac surgery and general thoracic surgery with a special emphasis on beating heart coronary revascularization, heart transplantation and mechanical circulatory assist devices for heart failure.
Dr. Boateng obtained his Bachelor of Science degree from Howard University in 1994 and graduated from the University of Maryland Medical School in Baltimore in 1998. He completed his general surgery residency at the University of Maryland Medical Center from 1998- 2003 and a cardiothoracic fellowship at Hahnemann Hospital in Philadelphia from 2003 -2006.
Dr. Percy Boateng is Board Certified in Cardiothoracic Surgery and General Surgery.
---
The state of Florida requires out-of-state professionals who are registered to provide telehealth services to display a hyperlink to the Florida Department of Health telehealth web page. This allows Florida patients who are receiving medical care by telehealth to confirm the provider's licensure and Florida registration.
Page Created: December 12, 2017 Last Updated: August 26, 2022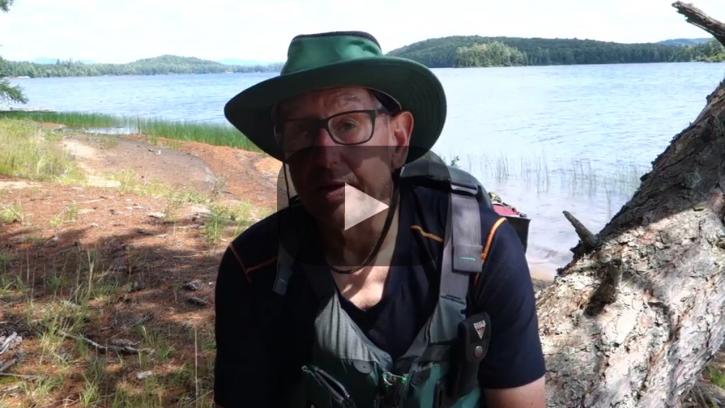 John B.
New York
So now, here I am, doing the things that I love to do. I feel great. The results couldn't have been better, and I'm looking forward to spending more time doing these things, and spending time with my family and friends during my retirement. "
Read Story
Publications
Menachem M Weiner, MD, Percy Boateng, MD, Dimosthenis Pandis, MD, Marc A Miller, MD, David H Adams, MD
All Publications