The COVID-19 pandemic has presented the medical community with a unique set of challenges. We are now using the latest telehealth technology to meet with current and prospective patients via video visits, whenever possible.
We have also resumed all cardiac surgery, with additional precautions to ensure we maintain our stellar safety record and continue delivering superior patient outcomes.
COVID-19 Frequently Asked Questions
Schedule an Appointment or Ask a Question
We offer a personalized approach to care for all of the over 700 patients we see in consultation a year with mitral valve disease. Our multidisciplinary team evaluates every patient to first determine whether you need surgery and only then appropriate guideline therapy and timing of intervention.
Learn What to Expect Every Step of the Way
Schedule an Appointment
Ready to take the next step in your treatment or have any questions you'd like to ask us? Give us a call to speak with a team member, or fill out our online form to schedule an appointment.
866-MITRAL5 (648-7255)
Online Appointment Form
AATS Mitral Conclave
Dr. Adams is the Program Director of the biennial American Association for Thoracic Surgery Mitral Conclave, the largest meeting in the world focused on mitral valve disease with over 1200 attendees from 67 countries.
About the Mitral Conclave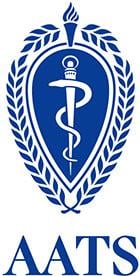 We have a dedicated team that focuses on all aspects of the care of mitral valve repair patients. Dr. Adams is joined by one of his board certified partners on all cases, for an average number of 40+ years of experience of heart surgery on each case.
Meet our Specialists and Team Members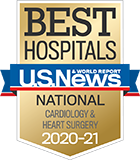 We are grateful for all of our patients who have come to Mount Sinai from around the world. Listen to them tell you their own stories and how they knew Mount Sinai was the right place for their mitral valve repair surgery.
Read Patient Stories
Dr. Adams serves as President of the Mitral Foundation, which is dedicated to advancing reconstructive techniques in children and young adults around the world.
The Mitral Foundation also supports basic and clinical research, and is working with the American Heart Association® on a new initiative to recognize Mitral Valve Repair Reference Centers in the United States.
About the Mitral Foundation