It is not enough to ask your surgeon for his or her overall repair rate; you will need to know their success rate for the specific problem that you currently suffer. For example, a surgeon may be successful in repairing 90% of all valves, but may be successful in repairing only 50% of Barlow valves. You should proceed with a repair only if the surgeon feels he or she can guarantee a repair with a high probability of success for your specific problem. This is especially true if you are asymptomatic.
The expectation that a patient will receive a mitral valve repair and not a prosthetic heart valve replacement is an important consideration mentioned throughout the American College of Cardiology/American Heart Association guidelines for the Management of Patients With Valvular Heart Disease1 .
To expand the indications of surgery for degenerative valve disease to the asymptomatic patient, three provisions should be met — surgery must be performed at very low operative risk, surgical repair must be durable, and expected probability of repair must be close to 100%. The requirement for a low mortality and morbidity (stroke in particular) rate (in the region of 1%) cannot be over emphasized as these patients are often young, and fully active with no limitation on life, and are undergoing surgery for distant benefit. The durability of a repair depends on the severity of valve lesions, repair techniques, and probably the skill and experience of the surgical team. A surgeon should therefore only embark on operation in the asymptomatic patient if he is confident he can achieve a durable repair — such determination can usually be made by echocardiographic assessment and self-audit of prior cases. A predicted repair rate close to 100% is important as numerous series have documented that implantation of a prosthetic mitral valve implies a reduced long term survival (Figure 1)2 , and may not necessarily yield an improvement in life expectancy when compared to medical therapy in an asymptomatic patient.
Given the guideline recommendations and the weight of evidence in favor of mitral valve repair over replacement, it is sobering to note that valve repair is currently performed in less than half of patients referred for mitral surgery3 . It should now be clear that most degenerative mitral valve procedures should be undertaken by surgeons with specific experience and expertise in mitral valve repair. A cardiologist confronted with a patient with severe mitral regurgitation should seek to know the repair rate of the considered surgeon for the echocardiographic lesions and dysfunction seen in that particular case. A given surgeon may have an overall repair rate of 90%, a repair rate of 99% for fibroelastic deficiency with single segment posterior leaflet prolapse due to chordal rupture, but a 25% success rate for Barlow's disease with bileaflet prolapse. Patients should therefore be considered on an individual basis and for each case the probability of repair for that case by the nominated surgeon (and not a global surgeon or institution repair rate) should be considered. Using this approach, a patient with degenerative disease should only be referred to a surgeon who has expertise in repairing the lesions and dysfunction seen on his echocardiogram, and thus have a high likelihood of repair. In patients in whom the probability of repair is deemed to be low by even experienced surgeons (e.g. diffusely calcified annulus with degenerative valve disease), the timing of referral should follow strict guidelines for symptoms and LV dysfunction. Surgery in the setting of doubt of a repair in an asymptomatic patient with preserved LV function is not useful and may be potentially harmful.
* Reprinted from J Thorac Cardiovasc Surg, Vol 125(6), Gillinov AM, Faber C, Houghtaling PL, et al, Repair versus replacement for degenerative mitral valve disease with coexisting ischemic heart disease, 1350-62, Copyright 2003, with permission from the American Association for Thoracic Surgery
1Nishimura RA et al. 2017 AHA/ACC Focused Update of the 2014 AHA/ACC Guideline for the Management of Patients With Valvular Heart Disease: A Report of the American College of Cardiology/American Heart Association Task Force on Clinical Practice Guidelines. Circulation. 2017 Jun 20;135(25):e1159-e1195.
2Gillinov AM, Faber C, Houghtaling PL et al. Repair versus replacement for degenerative mitral valve disease with coexisting ischemic heart disease. J Thorac Cardiovasc Surg 2003 June;125(6):1350-62.
3 Savage EB, Ferguson TB, Jr., DiSesa VJ. Use of mitral valve repair: analysis of contemporary United States experience reported to the Society of Thoracic Surgeons National Cardiac Database. Ann Thorac Surg 2003 March;75(3):820-5.
Page Created: December 20, 2017 Last Updated: October 12, 2022
Schedule an Appointment or Ask a Question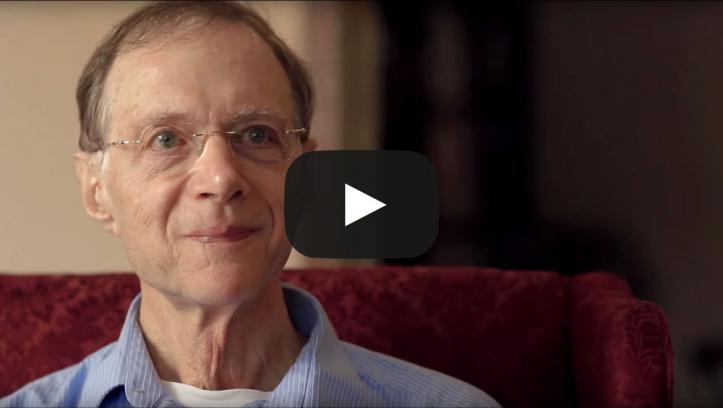 Boris K.
Illinois
I had decided a long time in advance that should that day ever come, I want to be very, very careful about the choice of surgeon. "
Read Story