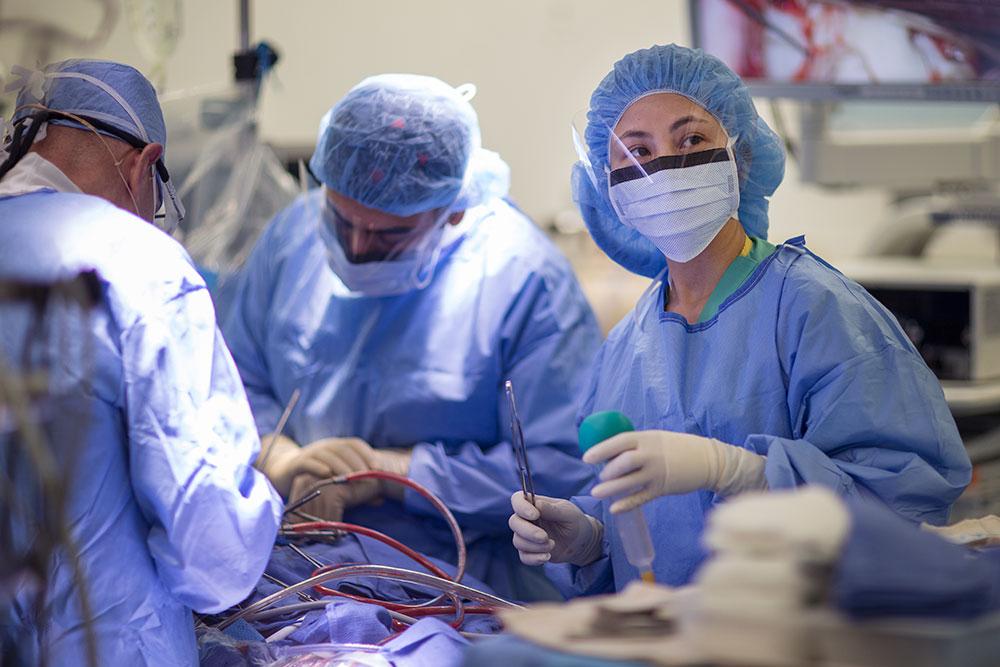 Magnet Recogntion
The Mount Sinai Hospital has received national recognition for excellence from the American Nurses Credentialing Center's (ANCC) Magnet Recognition Program®, which is considered the gold standard, and the nation's highest recognition for nursing excellence. Only about 8 percent of U.S. hospitals have received the Magnet® designation. First awarded in 2004, The Mount Sinai Hospital was the first full-service hospital in New York City to receive re-designation. Magnet-recognized organizations have nurses who demonstrate increased nurse engagement, and increased retention and recruitment. Institutions also report increased patient satisfaction and improved patient outcomes.
Expertise and Focus on Patients
Autonomy and trust characterize the working relationships at Mount Sinai Heart. Physicians and Nurse Practitioners rely on our specially trained cardiac nurses to provide superb patient care to observe, monitor, assess, report concerns, and respond quickly before, during and after any type of treatment or procedure. This is a rewarding work environment and one of many reasons behind the stability of nursing care at Mount Sinai Heart. Half of our nurses have been with the Hospital for more than five years, and a quarter of them have given more than 17 years of service.
Nearly nine out of ten hold Bachelor of Nursing Science degrees, many have Masters degrees as well, and education is a constant endeavor for nurses at Mount Sinai Heart. An extensive orientation program includes specialized courses in detailed aspects of cardiac and vascular patient care and is coupled with strong encouragement backed by financial aid toward obtaining critical care and cardiac certification or advanced degrees, and continuing education programs that are often taught by Mount Sinai faculty. Nurses attend major conferences of the American College of Cardiology and other professional organizations, and many are cross-trained in areas such as pediatrics and electrophysiology to meet diverse patient needs.
Page Created: January 02, 2018 Last Updated: July 09, 2020