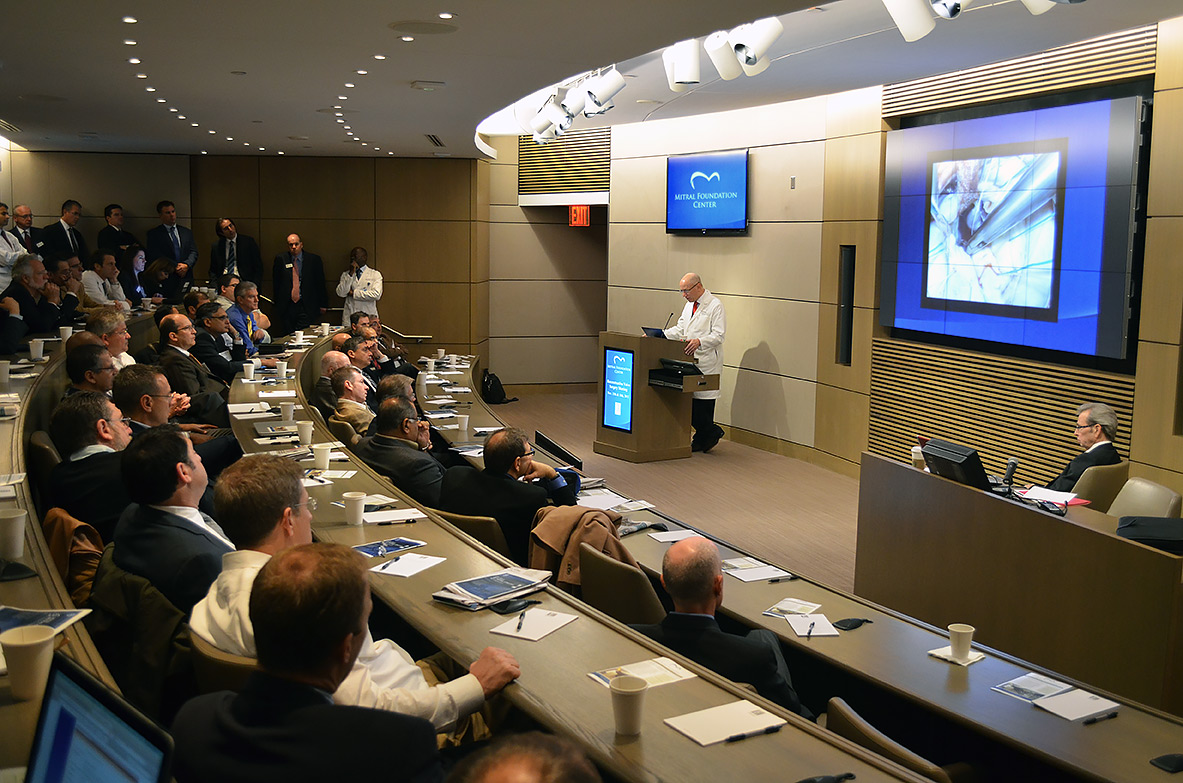 The Mitral Foundation is an important part of the Mount Sinai team's mission to be a leading resource for education in the treatment of mitral valve disease.
The Mitral Foundation Center hosts several surgical education courses every year, in which surgeons come from all over the world to learn advanced techniques in valve reconstruction from Dr. Adams and his team. The Mitral Foundation is leading efforts to develop novel teaching tools for surgeons, including a collaboration with BioDigital Inc. to develop a virtual 3D heart for training purposes.
The Mitral Foundation also hosts the world's largest video teaching library of mitral valve repair procedures, with videos available to surgeons throughout the world. Finally, the Mitral Foundation leads educational missions to promote best practices in developing countries, including the Dominican Republic, Indonesia, Thailand, and Vietnam.
Page Created: January 02, 2018 Last Updated: March 15, 2018