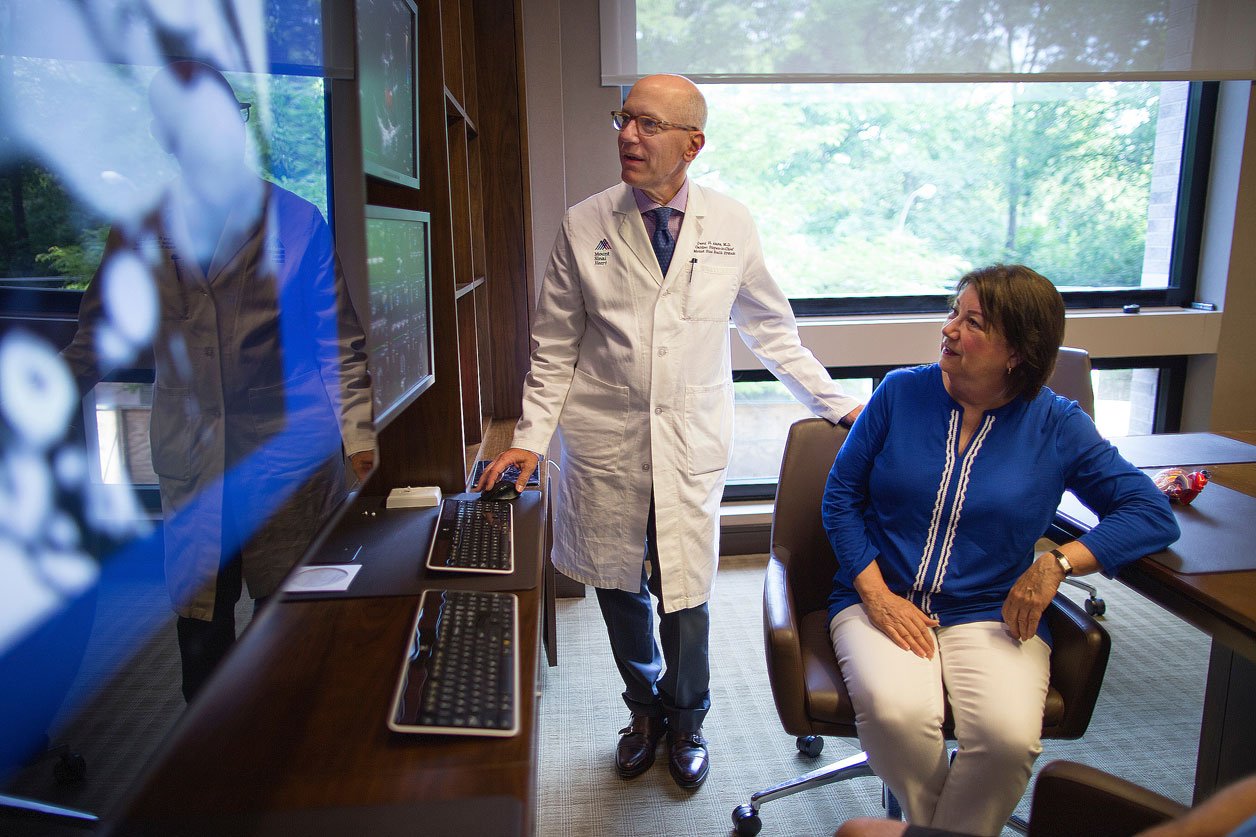 Scheduling a consultation
When you are ready to discuss the possibility of having your mitral valve surgery with Dr. Adams or one of our other surgeons at Mount Sinai please call us at 866-288-6213 to schedule a consultation. Prior to meeting with Dr. Adams, it is important that we have copies of your most recent echocardiogram including the CD and a hard copy report of the findings. If you have had a cardiac catheterization we need the CD and hard copy report of those findings as well. The nurse practitioners review the consultation charts 1-2 days before the consultation date and it is important that we have those materials in advance in order to stay on schedule for your consultation.
You should expect to be here for 2-3 hours as your consultation will consist of several important steps. Along with your consultation with Dr. Adams, you will be meeting with additional members of our surgical team.
Checking in and patient history with your Nurse Practitioner
We are located in Mount Sinai's Guggenheim Pavilion, 2nd Floor West, at 1190 Fifth Avenue, New York, NY 10029. After entering from Fifth Avenue, check in with security and then proceed back to the glass doors, with the GP1 West Sign above, at the left of the Fifth Avenue entrance to reach our office.
At the reception desk, you will be asked to fill out some forms and our receptionist will make a copy of your insurance card for our files. Then, you will meet with one of the Nurse Practitioners (NPs) who will conduct a history and physical examination. This should take anywhere from 15 to 30 minutes. We will ask you what medications, including dosages, you are currently taking, so if that is something that is difficult for you to remember please bring a list.
Your consultation with Dr. Adams
When your consultation begins, one of his surgeon-partners – including Percy Boateng, MD, Ahmed El-Eshmawi, MD, Aarti Patil, MD and Chartaroon Rimsukcharoenchai, MD – will sit down with you and review your echocardiogram images with you and explain your diagnosis. Then, Dr. Adams will join to get to know you and discuss treatment options. Together they will develop a plan of care that is appropriate for you.
Scheduling surgery and pre-admission testing
After you have met with Dr. Adams, and if you are ready to schedule surgery, you will meet with his receptionist who will schedule a surgical date for you. After your visit, one of our admissions coordinators will schedule you for pre-admission testing. Most of our patients are admitted to the hospital the morning of surgery, and so pre-admission testing is done a week or two before the actual surgery and does not require an overnight stay. Our admissions coordinators will also give you other information, any medication restrictions that you might have before surgery as well as information about local hotels to stay in if that is something that might be necessary for you or family members the night before surgery.
Page Created: December 13, 2017 Last Updated: November 01, 2023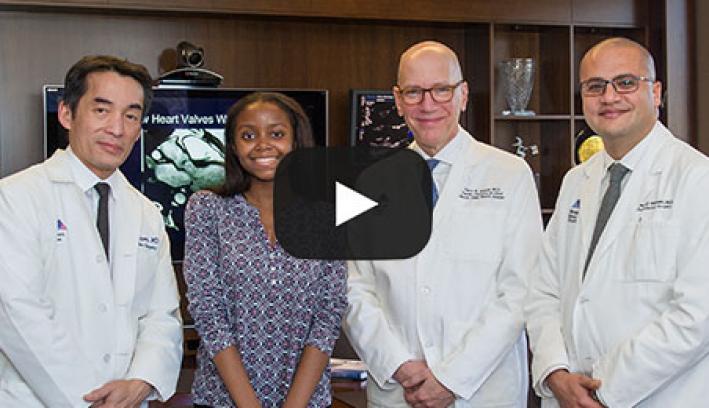 Dominique H.
New Jersey
When we saw her again in the clinic, I wouldn't imagine that this was the same person. We saw her almost die at the bedside that night. "
Read Story