Our Dedicated Mitral Surgical Team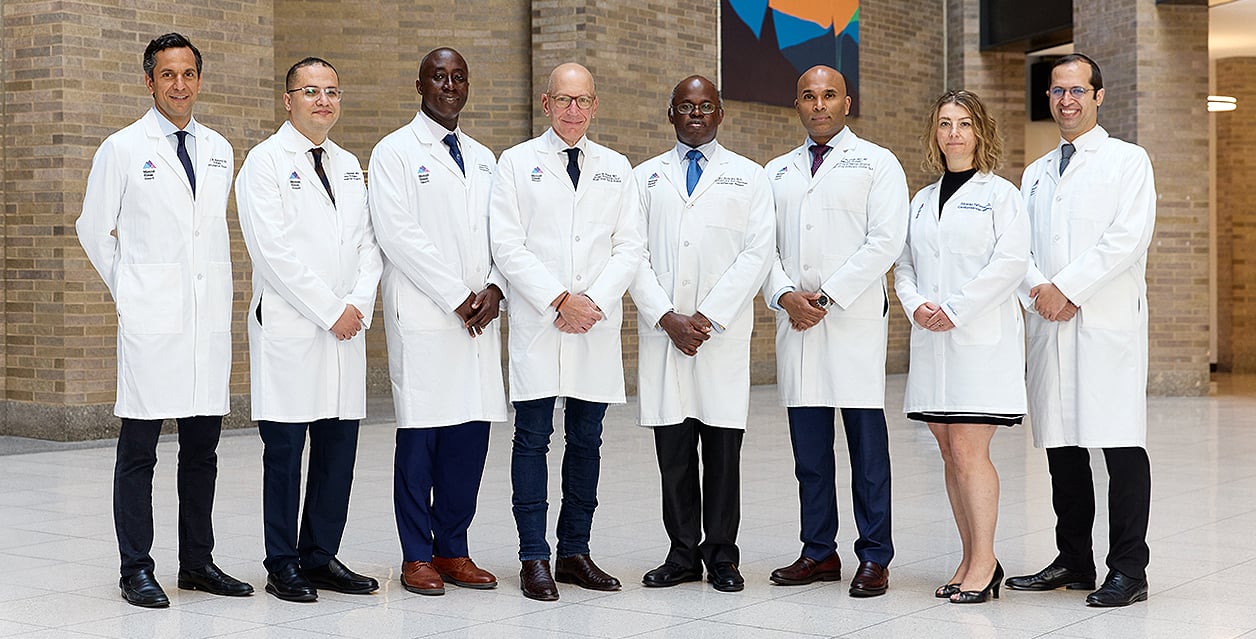 At the Reconstructive Valve Center at The Mount Sinai Hospital, our team is among the world's very best, performing more advanced valve surgeries in a year than most hospitals do in a decade1 .
When it comes to reconstructive valve surgery, expertise matters.2
The Department of Cardiovascular Surgery at the Mount Sinai Health System is chaired by David H. Adams, MD, a world-recognized expert in heart valve surgery and mitral valve reconstruction. Dr. Adams is the Director of the Mitral Valve Repair Center at The Mount Sinai Hospital and leads a team of surgeons that performs more than 400 mitral valve procedures per year with superb outcomes. Among these, 62 percent are multivalve procedures. The volume of mitral valve repair procedures (and multivalve procedures including the mitral valve) at The Mount Sinai Hospital is the largest in New York State3 and among the highest in the world.
Our success in this super-specialty flows from decades of experience and from our collaborative approach. Mitral valve surgery is a team endeavor. Starting in the operating room, where 2 or 3 of our board-certified surgeons work together to treat every patient, every member of our team is outstanding at what they do. Our anesthesiologists, operating room nurses, physician assistants, perfusionists, intensive care doctors and nursing staff are the best in their fields.
Dr. Adams' team offers a greater than 99 percent repair rate for patients with degenerative mitral valve regurgitation and an 89 percent repair rate when including all the etiologies of mitral valve disease (degenerative disease, rheumatic disease, ischemic cardiomyopathy, acute endocarditis, mitral annular calcification, and congenital anomalies).
The safety profile of the mitral team also sets national benchmarks, with an observed to expected mortality ratio below the national averages, as reported by the Society of Thoracic Surgeons. Long-term freedom from regurgitation and reoperations after valve repair are among the highest ever reported by the leading mitral centers in the world.
Page Created: November 30, 2017 Last Updated: March 31, 2023
Schedule an Appointment or Ask a Question

Mitral Valve Surgery Volume Matters - Study supports having centers of excellence in mitral valve repair
Mitral valve prolapse is more likely to be repaired successfully if operators perform the procedure at least 25 times a year, researchers found. "
Read Story