Ultimately, the best indication of the successfulness of mitral valve repair for symptomatic patients lies in the quality of life. Because re-operation is a poor indicator of a patient's status, freedom from re-operation does not necessarily imply a freedom from recurrent mitral regurgitation or symptoms. Similarly, survival does not necessarily imply successfulness of surgery. Several series have reported that the vast majority of patients have minimal or no cardiac symptoms (NYHA I or II) up to a decade post repair1 ,2 ,3 .
The New York Heart Association Classification is however not a good discriminator of quality of life or cardiac status and may thus fail to pick up subtle changes in quality of life. Objective studies of quality of life after mitral repair are lacking, however, one report does suggest the quality of life post-repair is similar to the general population4 . The incidence of valve related complications after mitral repair is low compared to valve replacement surgery. Freedom from thromboembolism at 10 years is 85-90% while the freedom from anti-coagulation related hemorrhage is around 95%5 . Endocarditis is rare after mitral valve repair.
1David TE, Ivanov J, Armstrong S, Christie D, Rakowski H. A comparison of outcomes of mitral valve repair for degenerative disease with posterior, anterior, and bileaflet prolapse. J Thorac Cardiovasc Surg 2005 November;130(5):1242-9.
2De BM, Lorusso R, Lapenna E et al. Similar long-term results of mitral valve repair for anterior compared with posterior leaflet prolapse. J Thorac Cardiovasc Surg 2006 February;131(2):364-70.
3Aubert S, Barreda T, Acar C et al. Mitral valve repair for commissural prolapse: surgical techniques and long term results. Eur J Cardiothorac Surg 2005 September;28(3):443-7.
4Heikkinen J, Biancari F, Satta J, Salmela E, Juvonen T, Lepojarvi M. Quality of life after mitral valve repair. J Heart Valve Dis 2005 November;14(6):722-6.
5 Braunberger E, Deloche A, Berrebi A et al. Very long-term results (more than 20 years) of valve repair with Carpentier's techniques in nonrheumatic mitral valve insufficiency. Circulation 2001 September 18;104(12 Suppl 1):I8-11.
Page Created: December 21, 2017 Last Updated: March 13, 2018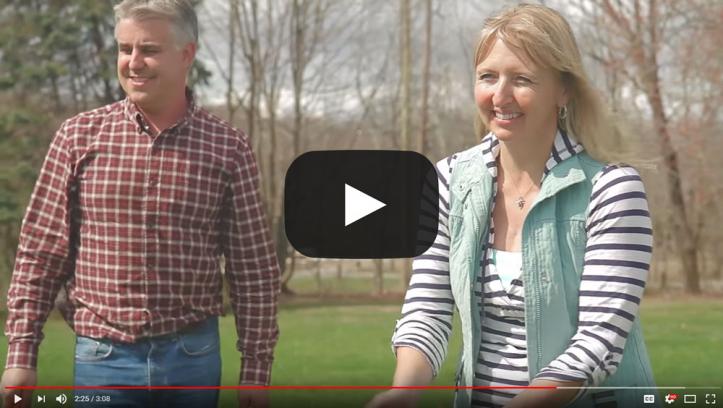 Sophie M.
Connecticut
My number one piece of advice would be to research… with knowledge comes peace. "
Read Story