News
David H. Adams Assumes Presidency of the American Association for Thoracic Surgery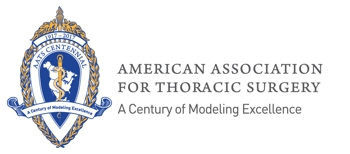 David H. Adams, MD, became the 99th President of the American Association for Thoracic Surgery (AATS) Monday evening. He officially succeeded Duke E. Cameron, MD, in a ceremony at the AATS 98th Annual Meeting in San Diego.
A recognized leader in the field of heart valve surgery and mitral valve reconstruction, Dr. Adams is the Marie-Josée and Henry R. Kravis Professor and Chairman of the Department of Cardiovascular Surgery at the Icahn School of Medicine at Mount Sinai and the Cardiac Surgeon-in-Chief of the Mount Sinai Health System. He is also President of the Mitral Foundation, a not-for-profit organization dedicated to promoting best practice standards in mitral valve disease and supporting medical missions that advance the repair skills of surgeons in developing countries.
As the Program Director of The Mount Sinai Hospital Mitral Valve Repair Reference Center, he directs one of the largest programs in the United States. Dr. Adams and his team perform over 450 mitral valve operations per year while setting national benchmarks for clinical outcomes.
Page Created: May 18, 2018 Last Updated: May 18, 2018