Academic Event
Yale School of Medicine Surgery Grand Rounds: William WL Glenn Lectureship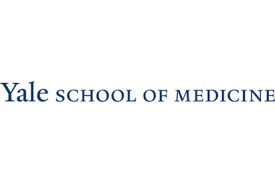 Speaker: David H. Adams, MD
December 16, 2022
7:30 am
---
About William WL Glenn
William Wallace Lumpkin Glenn, M.D., world-renowned pioneer of cardiovascular surgery, died on March 10 at Monadnock Community Hospital in Peterborough, New Hampshire at age 88.
Using a pump made from parts of a child's Erector set, Glenn and his colleague, Dr. William H. Sewell created a mechanical substitute for the heart's function. This early artificial heart is now at the Smithsonian Museum. In 1954 Glenn was the first to use a vena cava-pulmonary artery shunt to bypass malformed hearts in the treatment of blue babies, later widely accepted as the Glenn Operation or Glenn Shunt. In 1959, he and his associates were the first to introduce the revolutionary concept of electrical stimulation by radio frequency induction into medical practice, first utilized to pace the heart and later the diaphragm (phrenic pacemaker). Glenn's textbook, "Glenn's Thoracic and Cardiovascular Surgery," now in its 6th edition, has become the international standard text for vascular surgeons.
Working in the European theatre during World War II, Glenn developed remarkable skills as an innovator of surgical technique, skills he would employ throughout the rest of his career. Following the war, he joined the faculty at Yale University School of Medicine in 1948 to serve as Chief of Cardiovascular Surgery, a specialty then in its infancy. In 1965, Glenn became Chief of Cardiothoracic Surgery at Yale School of Medicine.
The first surgeon elected to serve as President of the American Heart Association, from 1979 to 1981, Glenn was honored by the association with a lecture established in his name.
Page Created: December 07, 2022 Last Updated: December 08, 2022