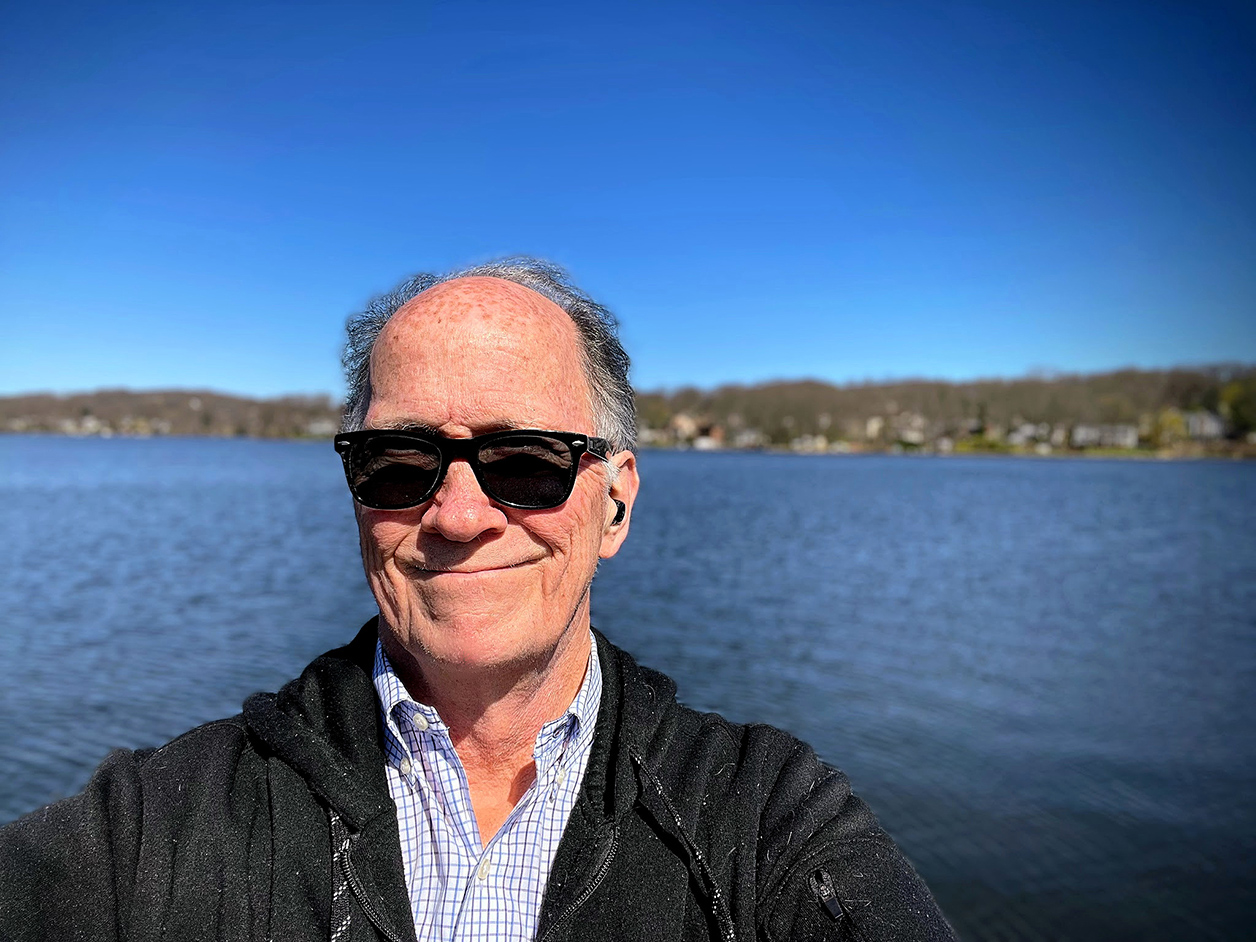 To: Dr. El-Eshmawi
From: Sean R.
Date: May 9, 2022
Subject: Thank You
Dr. El-Eshmawi and the Mitral Valve Repair team,
"Your heart is happy" were the words of Dr. Chen during my follow-up appointment just 23 days after my surgery.
I asked, "What do mean by that"?
She explained, "...you have valves that are closing … like doggy doors".
Jasnir, the Physician's Assistant, commented you have "no murmur...no regurgitation... a textbook EKG". And she joked that "I was a boring patient". I welcomed that news.   
Two months earlier I suffered a stroke. Unknown to me, I had endocarditis. After a week in Mount Sinai Brooklyn, another week in The Mount Sinai Hospital in Manhattan, and a week of cardiac rehab, I was sent home with a mid-line to continue my course of antibiotics.
Dr. El-Eshmawi determined it was best to wait for the surgery while I had time to recover from the stroke. The surgery was exactly two months after the stroke. As I write this it's less than 4 weeks from the operation.
I confess I did not focus too intently on the surgery beforehand. I didn't want to drive myself crazy. However, I did ask:
How long will I be in the hospital? About a week

How long before I get back to work? 4 - 6 weeks

How much pain will I be in? I took Tylenol for a week after being discharged. That was it! (Your mileage may vary)
The level of care that I received from the Mitral Valve Repair team and Dr. El-Eshmawi at The Mount Sinai Hospital was nothing short of amazing. I could not have asked for more. From the surgery itself; to all the aftercare; and calls to the office; I was in the best possible hands.
I feel like I have a new lease on life, and I have your entire team to thank as well as everyone on '7 West'. There are too many people to say "Thank you" to, so I hope this note conveys my appreciation. You have my unending gratitude.
Sincerely,
Sean R.
P.S. This is my step count the third week after my surgery:
Page Created: May 09, 2022 Last Updated: June 03, 2022