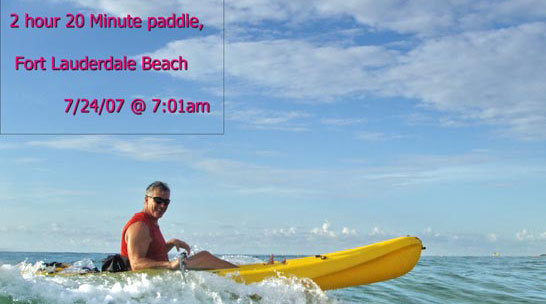 Sent: Thursday, July 26, 2007 1:06 PM
To: Adams, David
Subject: Thanks, I feel great.
Dear Dr. Adams,
You repaired my valves last November 9. Just wanted to drop you a line to let you know how great I feel. I am attaching some pictures of me on my morning ocean kayaking. I go 4 times a week and swim on the other days. I plan to make a trip to New York for follow up soon. I am going to try to get some video for you as soon as we have a good surfing day.
Regards,
Ron F.
West Palm Beach, Florida
Page Created: December 07, 2017 Last Updated: December 18, 2017