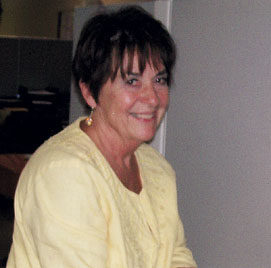 Dear Dr. Adams:
I am sorry that I did not get to see you when I came in for my post-operative appointment. Even though I thanked you for a successful surgery on the day I was discharged, I wanted to personally let you know how well the scar healed and that all of the medical individuals (doctors, nurses, technicians) I dealt with during my recover were totally amazed by the incision and how well it healed.
I also wanted to let you know how grateful I am that you were able to schedule my surgery so quickly. In fact, the surgery was scheduled and my pre-op testing was complete before I even met you. We met for the first time after I had the cardiac catheterization and surgery was scheduled five days later. It was all so fast and, of course, I was quite scared but I do remember clearly what you said to me at that time, "You are in good hands." I kept that thought with me until the operation. I knew of your skills with mitral valve repair but your calm and comforting manner is what gave me the reassurance I needed.
I had a number of complications during my recovery and was hospitalized locally twice, each time for a few days. However, once I overcame these obstacles, I was able to return to work two months after the surgery on a part-time schedule. Since I was able to handle that schedule, I increased my hours and am back working full-time.
that your team is phenomenal; the administrative team handled all of my paperwork within a short period of time and the medical team monitored my recovery diligently. I can only thank each and everyone for making a very traumatic experience manageable for me.
Sincerely,
Penny O.
Page Created: December 08, 2017 Last Updated: December 19, 2017