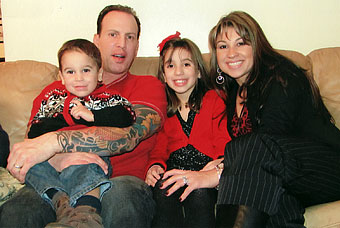 Dear Dr. David H. Adams,
It has been 5 months since my open heart surgery at Mount Sinai. Surgeon Dr. David Adams and assistant surgeon Dr. Adanna Akujuo repaired my Mitral Valve and closed the hole in my heart. You worked miracles. You and your entire cardiac team are amazing. I am fortunate and grateful that you were my surgeon. You are someone that I will never forget and I cannot thank you enough. Each day that passes, I am reminded of how thankful I am that you changed my life. My wife, Jaclyn and I and children think very highly of you. You will always be remembered in our family.
The experience I had with you and your team was incredible and wonderful. Jose, Theresa King, Frank and Teresa were extremely helpful. Each time, my wife, Jaclyn called the office, they were sure to answer all questions. Your staff is pleasant and made the whole scary experience better. Edith is an amazing nurse with a lot of experience. She explained everything in detail and just made the entire situation better. She is a caring nurse with a wonderful manner. Your staff is well trained, professional and knowledgeable.
The first time my wife, Jaclyn and I met you and Dr. Anelechi Anyanwu in consultation, we knew immediately that you would be the surgeon for me. You showed us how confident you are and it showed that you had a great bed side manner. Your passion and perfection for repairing valves was remarkable.
I consider you to be the very best surgeon and I would absolutely recommend you to anyone in need of Mitral Valve repair.
Once again, my family and I cannot thank you enough for what you have done to make sure that I am alive and healthy today.
Sincerely,
Mr. and Mrs. M. D. & family
Page Created: December 08, 2017 Last Updated: December 19, 2017