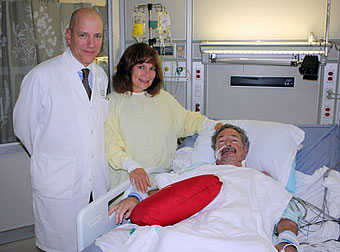 Hi Doc,
I'm feeling great. Haven't hit a golf ball yet but I'm ready. I'll be going back to work 9/13.
I want to thank you for giving me a new look on life.
If you should ever get out this way look us up.
John C.
Dr. Adams,
How do you thank someone for saving your life. You did something that I believe no one else in the world could do. We could never than you enough for all that you did. You are amazing and you absolutely "light up a room" when you walk in. I thank God for your skill and compassion every day. Thank you from the bottom of our hearts!!
Sherry G.
P.S. We'd love to show you the best golf courses in the world - oops I mean in Idaho :-).
Page Created: December 11, 2017 Last Updated: December 18, 2017