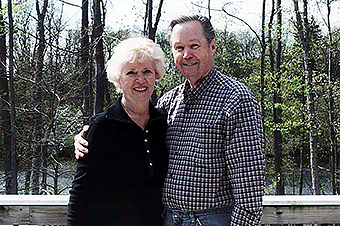 Dear Drs. Adams & Boateng,
We can't begin to thank you enough for giving us such a precious gift - the gift of a healthy heart and the opportunity of living a longer life. I am so fortunate to have had such talented and knowledgeable surgeons operating on my loving, but flawed heart. At the end of each day be assured your healing hands have performed miracles for so many grateful patients.
All those on your staff and all who cared for me at Mount Sinai were highly professional and extremely kind. They are to be commended.
We look forward to meeting with you again on April 13th for my follow-up visit. Again, thank you from the bottom of our hearts.
Irene and Harry S.
Page Created: Dec. 12, 2017 Last Updated: Dec. 18, 2017