67th Annual Scientific Session & Expo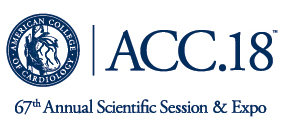 Join us in Orlando — Saturday, March 10 through Monday, March 12 — to discuss and debate the latest science and information with the world's top experts! The knowledge you gain at ACC.18 will help you transform cardiovascular care in your practice and improve heart health for your patients! 
ACC.18 will feature content in 11 learning pathways. Each pathway focuses on a different clinical specialty of cardiovascular disease. Choose to focus on one clinical area or attend sessions from an array of pathways.
Page Created: Dec. 12, 2017 Last Updated: Jan. 03, 2018