Academic Event
AATS 99th Annual Meeting 2019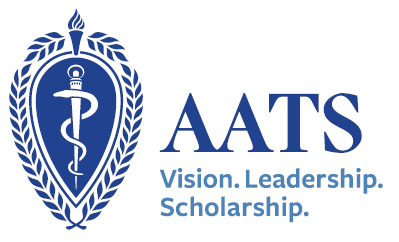 The new meeting structure for the AATS 99th Annual Meeting will feature over 100 specialized parallel breakout sessions over the 3 1/2 days where every major topic in cardiovascular and thoracic surgery will be explored in a "deep dive" format.
The majority of these sessions will feature invited expert presentations and videos, in combination with our most competitive and highest ranked accepted abstracts and videos. We have created a robust schedule of educational sessions to promote best practice, academic success, and career development. 
Monday, May 6
9:30 - 12:30 PM   PRESIDENTIAL PLENARY
President, David H. Adams
Mount Sinai Hospital, New York, NY
7:00 PM   PRESIDENT'S RECEPTION
Be sure to join us at the President's Reception featuring Diana Krall on Monday evening, May 6th at the Four Seasons Centre for the Performing Arts. Tickets are available for purchase when registering for the AATS Annual Meeting. Cocktail reception followed by a performance by multiple Grammy Award-winning and renowned jazz pianist and singer, Diana Krall.
Page Created: April 29, 2019 Last Updated: May 16, 2019