We are pleased to offer discounted parking and shuttle service to ourpatients during their consultation and follow-up office visits. 
Drive to the Mount Sinai Parking Facility on the Northwest corner of East 104th Street and Madison Avenue (entrance on Madison Ave.)
Identify yourself as a patient of Mount Sinai
The CVI (Cardiovascular Institute) bus arrives at the parking lot every 20 minutes to take you to the entrance of the Guggenheim Pavilion at 1190 Fifth Avenue
The CVI shuttle service will be in operation Monday - Friday from 7:30am - 7:30pm
The parking facility is open Monday - Friday from 6:00am - 9:00pm
The CVI shuttle will pick passengers up every 20 minutes in front of the Guggenheim Pavilion & return to the lot
The cost of parking and the shuttle service is $20 per day and must be paid at the front desk of the Department of Cardiovascular Surgery
If you need assistance with the shuttle, please ask at the front desk
Please observe Mount Sinai's No Tipping Policy
Your satisfaction is very important to us -- if you have any questions or need assistance with the shuttle please call 212-659-6820.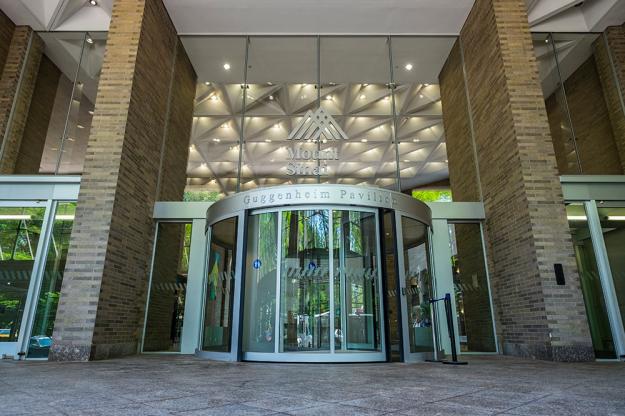 Please Note: Tickets from other garages will not be honored. Only the green or blue tickets from the 104th Street parking garage can be accepted by our front desk staff. Tickets can only be validated for the patient on the date of their consultation or follow-up office visits. 
Page Created: Dec. 19, 2017 Last Updated: Sep. 18, 2018
Schedule an Appointment or Ask a Question